Poreč

Host town of this year's LSST@Europe5 meeting is Poreč, a historic town well known for beautiful Adriatic coast and sea, as well as for Euphrasian Basilica and Bishop's Palace, designated as a UNESCO World Heritage Site in 1997. The town is situated on the western coast of Istrian peninsula, separated by Adriatic sea from Venice, and easily reachable from Trieste (80 km), Pula (60 km) and Rijeka (90 km).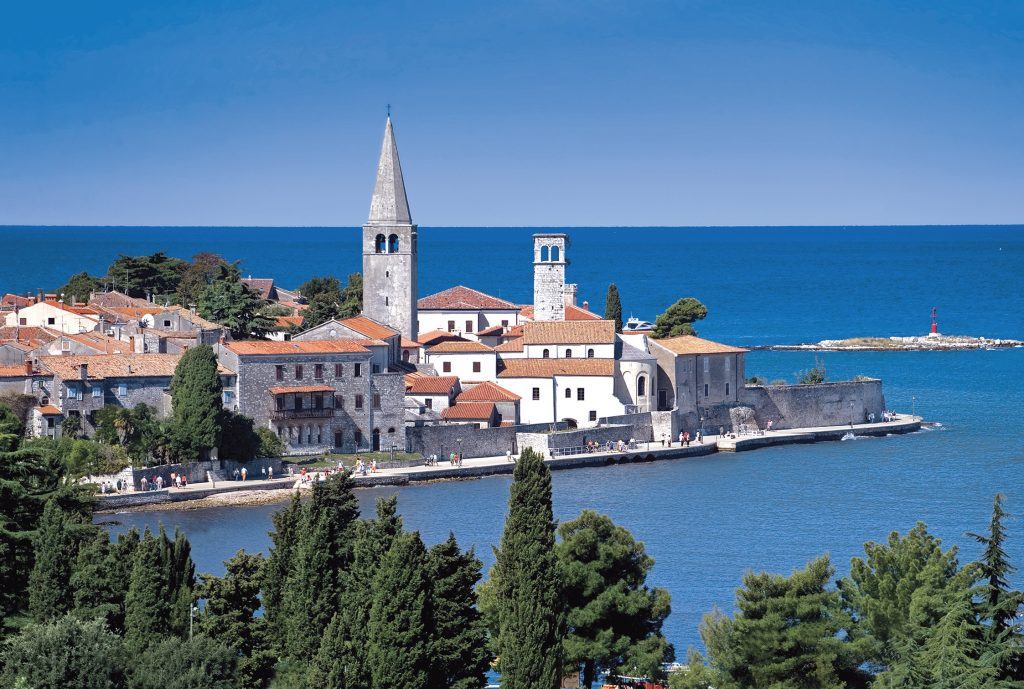 Poreč was founded 2000 years ago by Romans: first as castrum in 2nd century BC, and then as a Roman colony of Colonia Iulia Parentium in 1st century AD during emperor Augustus. After the fall of Roman empire, different rulers governed Poreč, including Ostrogoths, Byzantine empire, Franks, Patriarchate of Aquilea and then finally Republic of Venice from 1267. who ruled Parenzo for the next five centuries. Poreč became part of Austrian Littoral under the Habsburg rule after the fall of Venice and Napoleon in 1814, and under Italy after the First World War in 1918.
Poreč, a town of 12 000 inhabitants, is situated around the harbour and protected from the open sea by Saint Nicholas island. Its 37 kilometres shoreline is covered mostly by pine forests that provide great cover during summer heat. The beauty of the coast and blue Adriatic sea have attracted travelers for a long time, and Poreč, together with Rovinj, are the two top Istrian tourist destinations.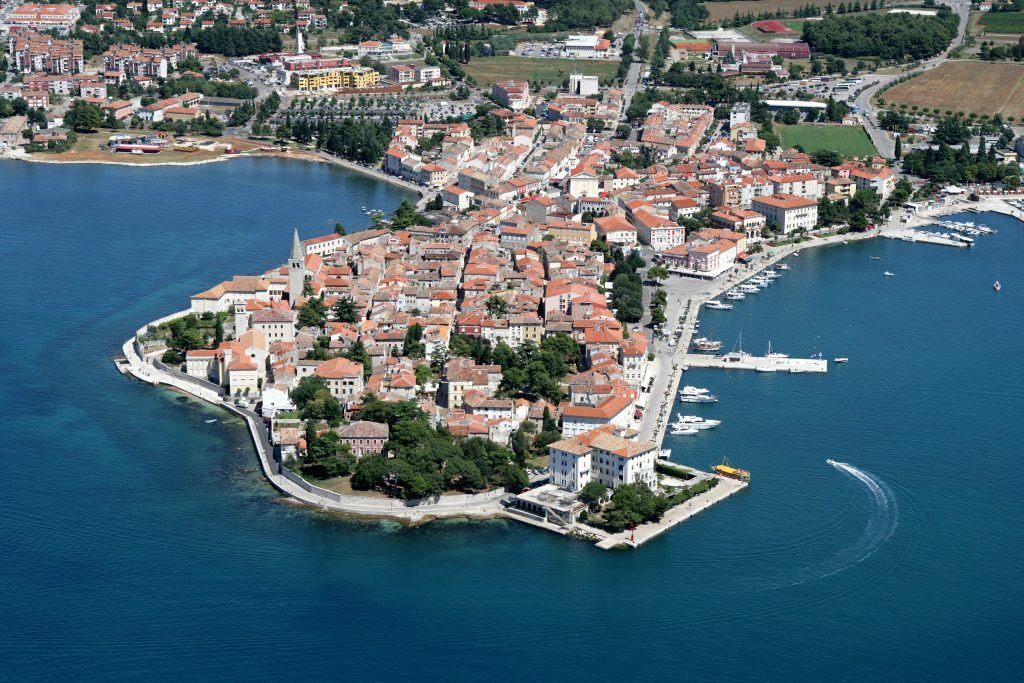 The tourism in Poreč started with the arrival of Austrian Lloyd steamship company and the first tourist guide on Poreč in Austrian Littoral was published in 1845. Today, hotels and tourist infrastructure is intentionally dispersed along the coast, consisting of centres like Plava laguna (Blue lagoon), Zelena laguna (Green lagoon), Bijela uvala (White cove) and Brulo.
---
Main sights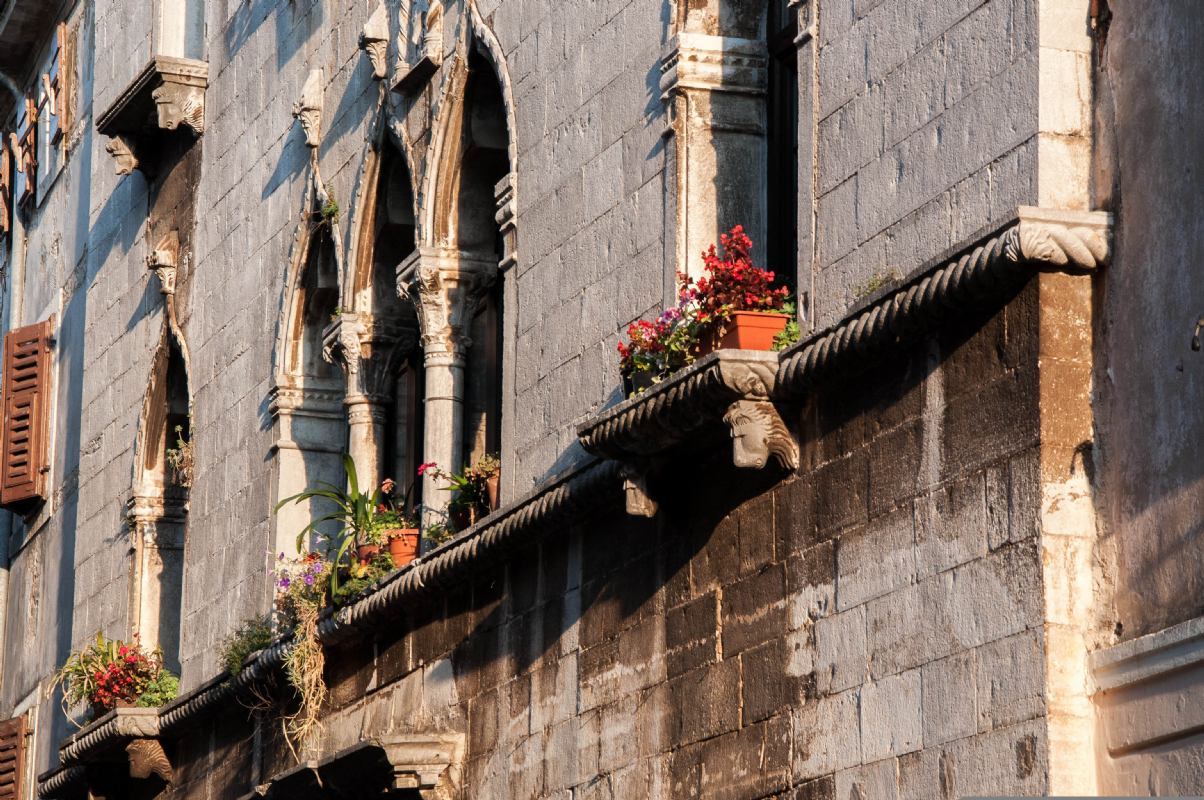 Old town still preserves the ancient street layout of a Roman castrum, with two main streets Decumanus and Cardo Maximus in their original form. On Roman Forum, today Marafor square, the Roman Great and Neptune temples are still preserved. The real gems are town houses from Romanesque period and beautiful Gothic Venetian palaces. Istrian parliament ('Dieta Istriana') held his sessions in Istrian Council house remodelled in Baroque style, which was originally a Gothic Franciscan church.
Euphrasian basilica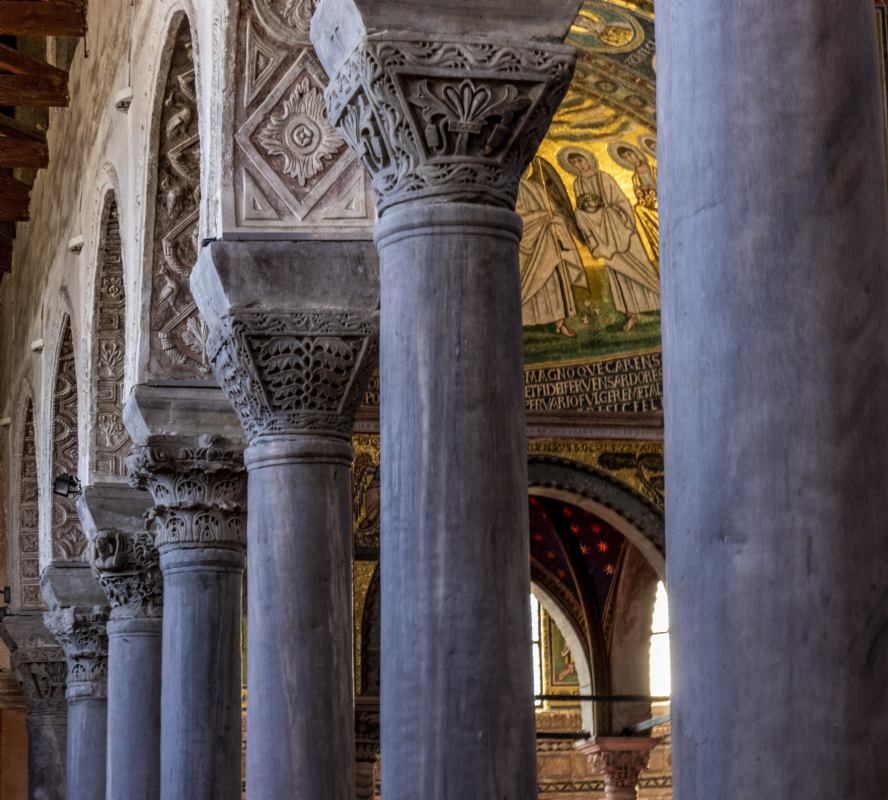 Euphrasian Basilica, the most important Roman Catholic basilica on eastern coast of Adriatic sea, is an episcopal complex and a beautiful example of early Byzantine architecture in the Meditterean region. The present-day basilica was built by Bishop Euphrasius from 553 AD on the site of an older basilica dated to 4th century AD during Roman emperor Valans.
A well-known floor mosaic in oratory is in fact a floor mosaic from a large Roman house. Mosaics are considered one of the highlights.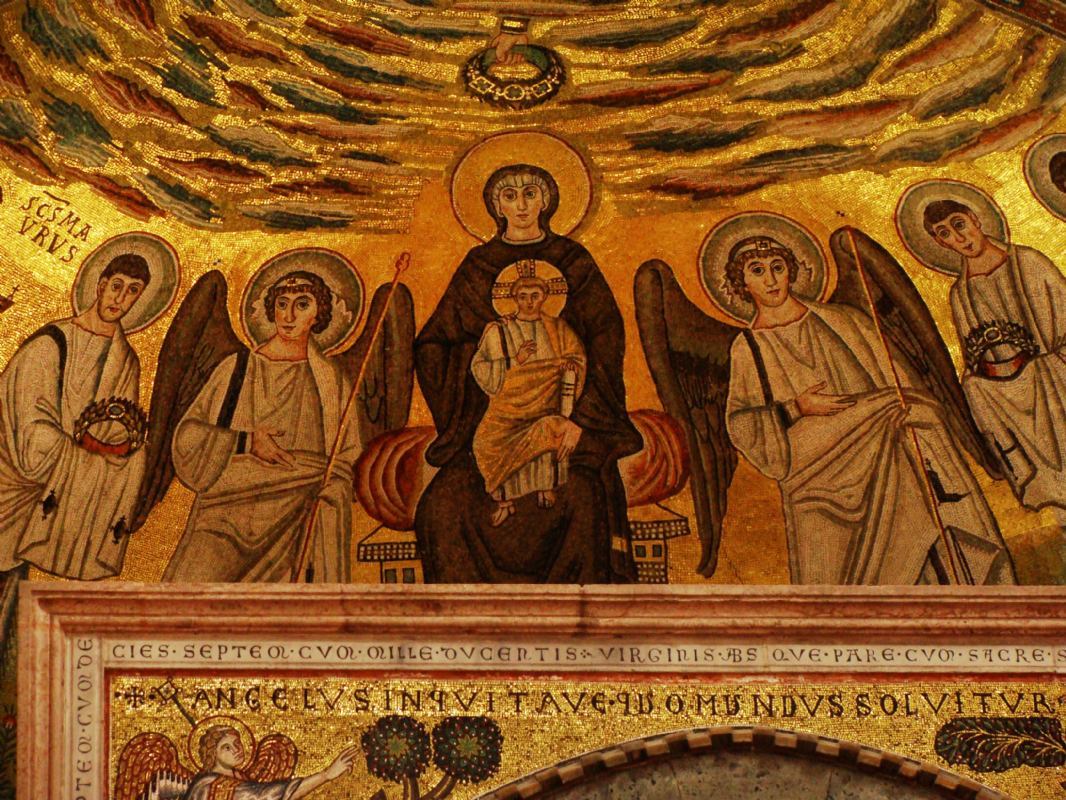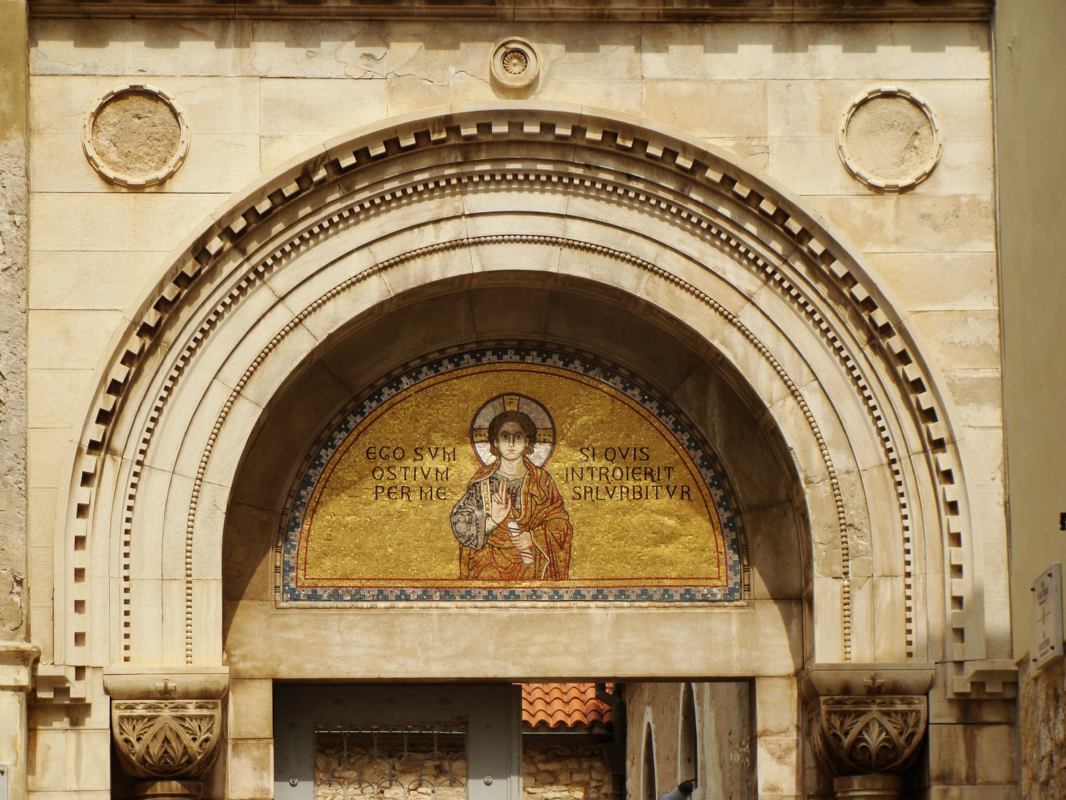 ---
Nature and gastronomy
Poreč and its surrounding are well known for beautiful coast, pine forests and crystal-clear sea. Activities on and under the sea are very popular, including scuba diving and snorkeling. Beaches south of Poreč, in Green and Blue lagoon are connected by tourist train tourist train that departs every half an hour. There is a list of beaches around Poreč with all amenities.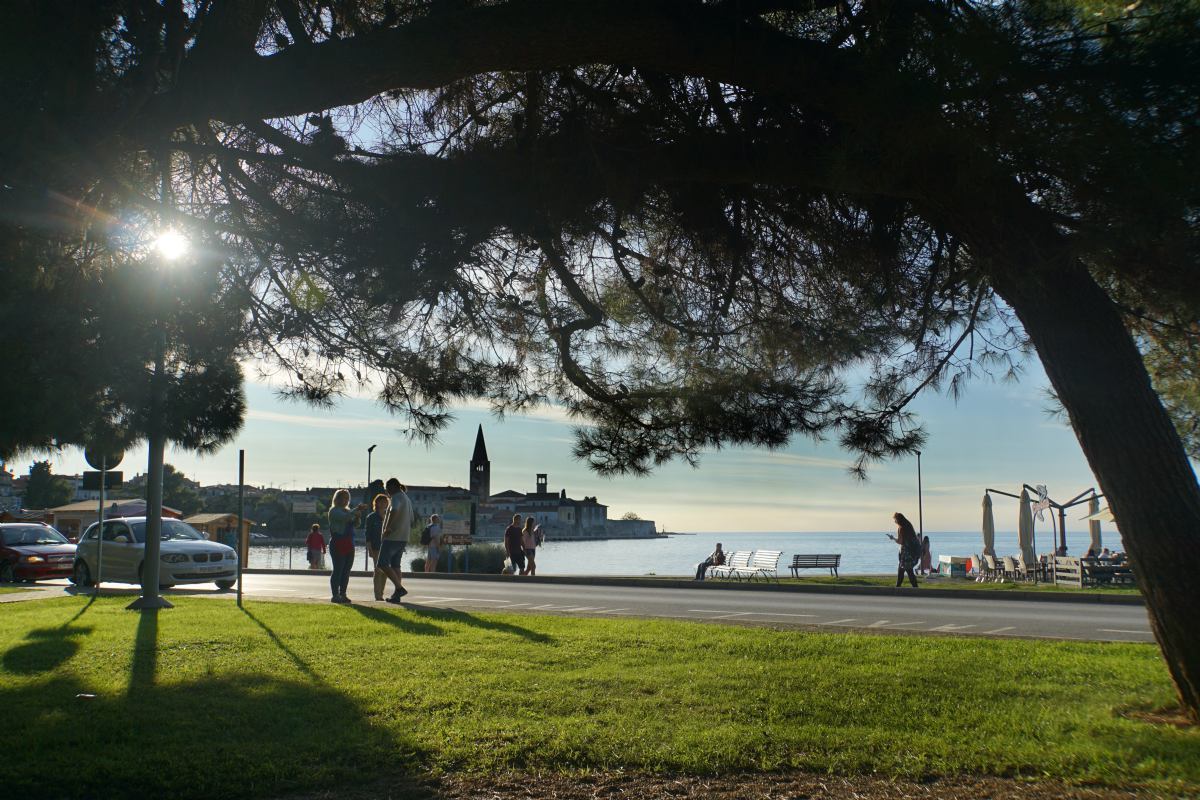 Nature attractions on western coast of Istria include Brijuni Islands National Park, well known as a green oasis from ancient Roman times to Austrian Paul Kupelweiser who turned Brijuni into the summer retreat for European royalty and aristocracy, but also less known Baredine caves formed in Istrian rock formation called karst, or Lim Bay known for its oysters at the nearby restaurants (or a legend of the buried pirate treasure of captain Morgan).
Istria is well-known for it exquisite olive oil, excellent wines, and traditional cuisine. Istrian gastronomy is an amalgam of different influences, from rustic dishes to Italian and Venetian influences. Various types of traditionally made pastas, fish meals and truffles are the trademarks. A brochure on gastronomy in Poreč recommends the best places to eat, drink and have fun. A resourceful site on gastronomy, restaurants, taverns, wine shops and wine roads can be found here.
Restaurants in Poreč